Voices Ringing
Carroll High School Blog
Posts Tagged "Kade Greer"
September 11, 2019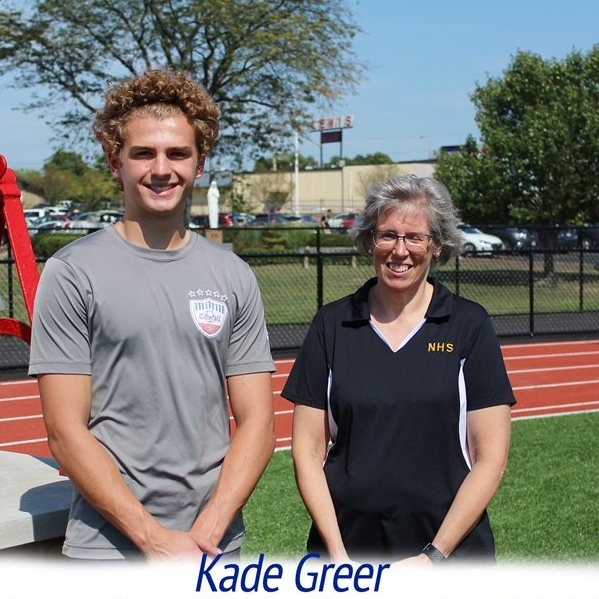 Kade Greer '20 with Mrs. Laura Wright
Kade Greer '20, Gonzaga House

What activities do you participate in?
Soccer, Gonzaga House Captain

What is your favorite part of being a student at Carroll?
My favorite part is the environment at Carroll. My classmates and other students are all kind and supportive. The energy and spirit is out of this world, whether it's sporting events or school competitions.

What Should school "do" for you?
School should help me develop a good work ethic. It should show me why I should work hard in everything I do.

What's a lesson you learned when you overcame a difficult obstacle?
I learned to think about how my decisions will affect others.

What's your biggest dream in life?
I'm not sure what I want to do yet, but I just want a career that will make me happy.

How do you like spending your free time?
I enjoy listening to music, relaxing outside, and getting sun. I also like to exercise and lift weights.

"Kade has been in my family room for all of his four years at Carroll. As a freshman, he hardly said a word. As time went on he became my top recycler. This year as Gonzaga's Spirit Captain, he has really blossomed. He led the entire house of Gonzaga with their cheer and has done so with great confidence and authority. He has become a great, enthusiastic, and friendly leader, and his personal growth has been noticed!" - Mrs. Laura Wright
Recent Posts
Archives