Voices Ringing
Carroll High School Blog
Posts Tagged "Appalachian Trail"
November 09, 2021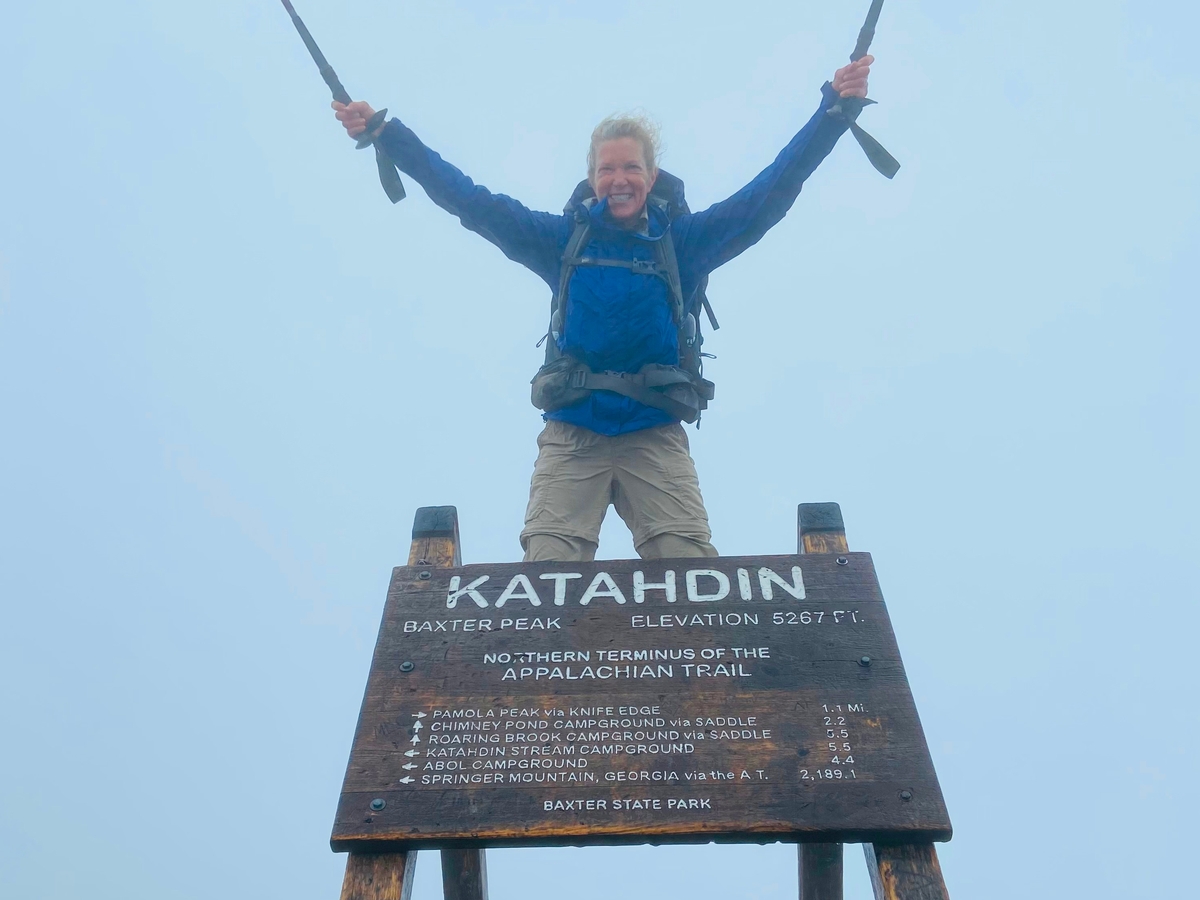 As a child, Jean (Geiger) Bussell '74 grew up loving the outdoors. She would often be found outside climbing trees, and her family would camp often. Although her father, Frank Geiger, passed away when she was only three years old, Jean's mother, Mary Geiger, continued taking Jean and her four siblings on the camping trips that fostered Jean's love for the outdoors. While sitting in her fourth grade classroom at Immaculate Conception School, Bussell learned about the ultimate outdoor experience, the Appalachian Trail. It was in that classroom that she decided that, one day, she would hike the entire trail. This past fall, Jean finally got the chance to accomplish her lifelong goal.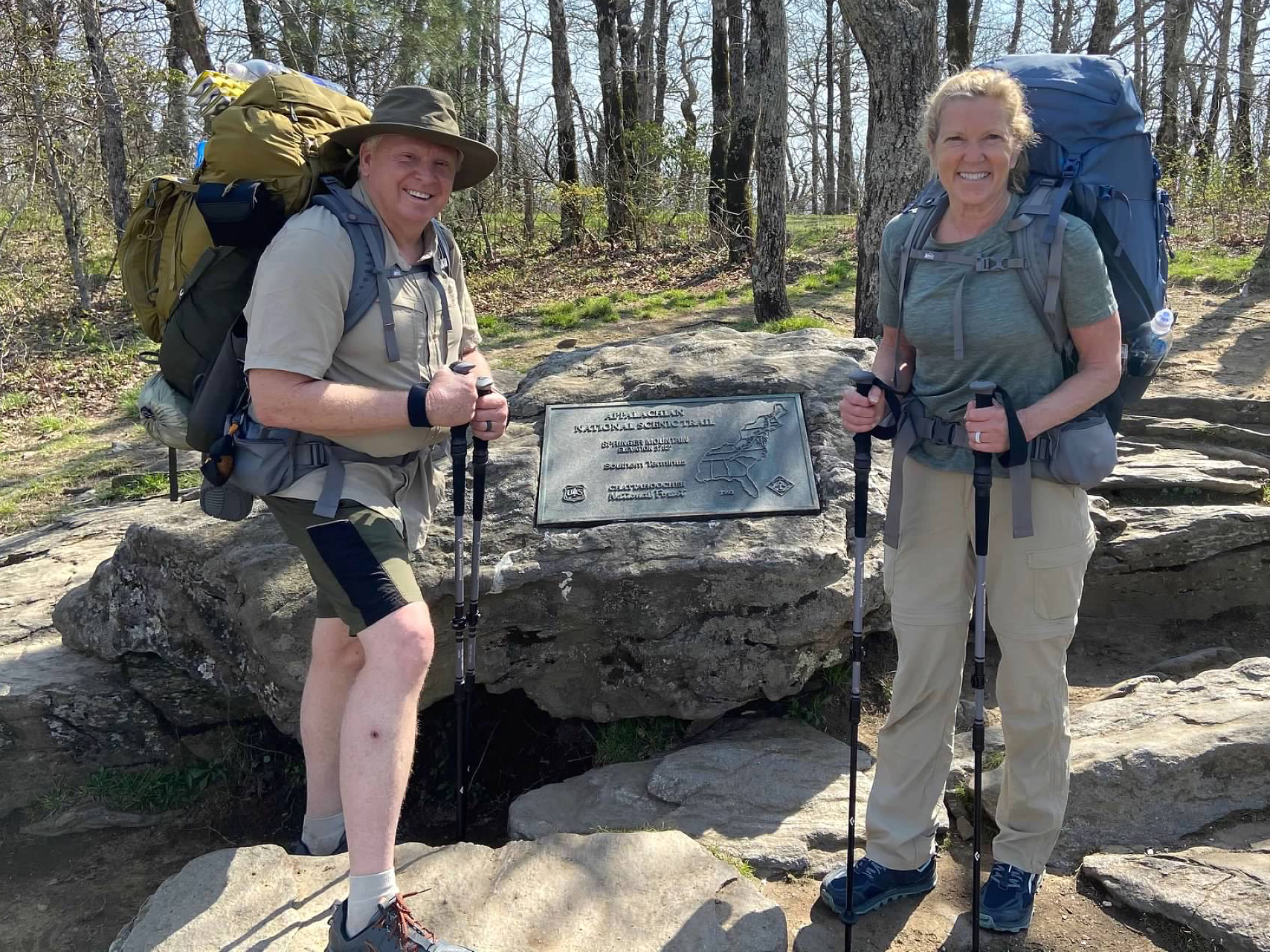 The Appalachian Trail stretches nearly 2,190 miles starting in Georgia's Springer Mountain, and more than 3,000 thru-hikers attempt the entire journey each year, with roughly a quarter of those attempts ending in success at Mount Katahdin in Maine. Bussell was determined to be a thru-hiker who would make it all the way to Maine. She and her husband, Don, decided that they would hike the trail together. "He didn't really have that dream, but he didn't want me to go by myself, so he went with me," said Bussell. They decided to hike the trail after Jean retired from the teaching profession in 2017 and Don, known to his friends as Buddy, retired from being a pilot for Delta Air Lines in 2019. They officially registered themselves on the Appalachian Trail Conservancy and set their start date for April 9, 2020.
To prepare for the long journey, Jean read books that thru-hikers had written about their experiences. From them, she learned about both the trail itself and other crucial information, including the equipment she would need, the best ways to keep her hiking pack light, and the dehydrated food she should pack. Experienced hiker outfitters also assisted Bussell and her husband prepare for the trip. To physically prepare, Bussell would go running and take light day hikes consisting of a couple of miles. Surprisingly, her first long distance hike would be the Appalachian Trail itself.
Right before their departure, they received information from the Appalachian Trail Conservancy that their registration was canceled, as most of the country was still shut down due to the coronavirus. So, they re-planned their journey and set out on April 13, 2021.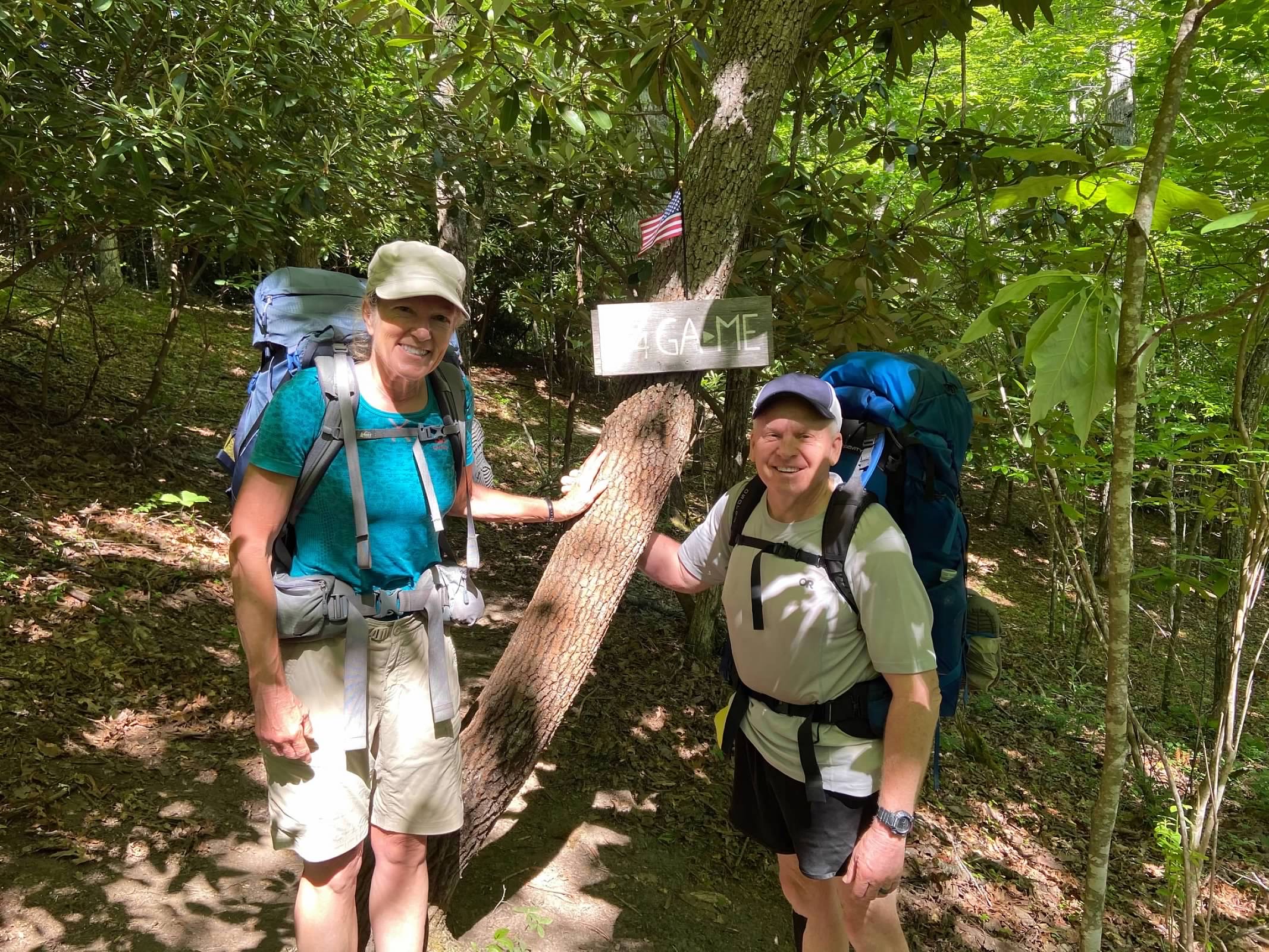 "The trail wasn't what I thought at first," recalled Bussell, "I thought it'd be like a trail on a path, like Hocking Hills. But, it's climbing big elevations and coming down on rocks, bouldering, and fording rivers and streams. It's not like a hike in the park." Like many thru-hikers, Jean found that the trail trained gave her the "trail legs" she would need, that although she and her husband were only able to do 8-10 miles per day for the first few days, she would end up doing over 20 miles per day towards the end of her journey.
I got to accomplish my dream. I didn't quit or give up when it got hard. I persevered, and I felt good about that.

-Jean (Geiger) Bussell '74
Along the way, a shuttle driver told Jean that, "The Appalachian Trail is the longest small town in America," and she found that to be very true, since she would encounter the same groups of young thru-hikers who would end up becoming her best cheerleaders on the trail. "We didn't hike with each other during the day, but at the shelters and in town, we'd run into each other again." She was surprised at how kind and helpful everyone was on the trail, and she observed her fellow thru-hikers offering food and medical supplies to others in need. "Though we were all different ages and had different backgrounds, we were all hikers," Jean recalled.
Jean and Buddy had many memorable moments journeying together on the trail. Though they have been married for 16 years, they became even more connected and in-tune with each other's needs. Together, they embraced the hiker lifestyle and did things that they would never do in their daily life, like eating candy bars and other sugary snack foods and hitchhiking from the trail into town.
Jean and Buddy spent their wedding anniversary together in a laundromat in town while on the journey. Unfortunately, Buddy suffered a stress fracture in his back and was unable to complete the final quarter of the trail. After much discussion, they decided that he would return home to recover that August while Jean would finish the final 705 miles on her own.
After some recovery time, Buddy drove out to Maine in September to assist Jean achieve her dream. He would meet her where the trail came out onto roads and helped with such tasks as resupplying her equipment and shopping for groceries. They even car camped when Jean was in town.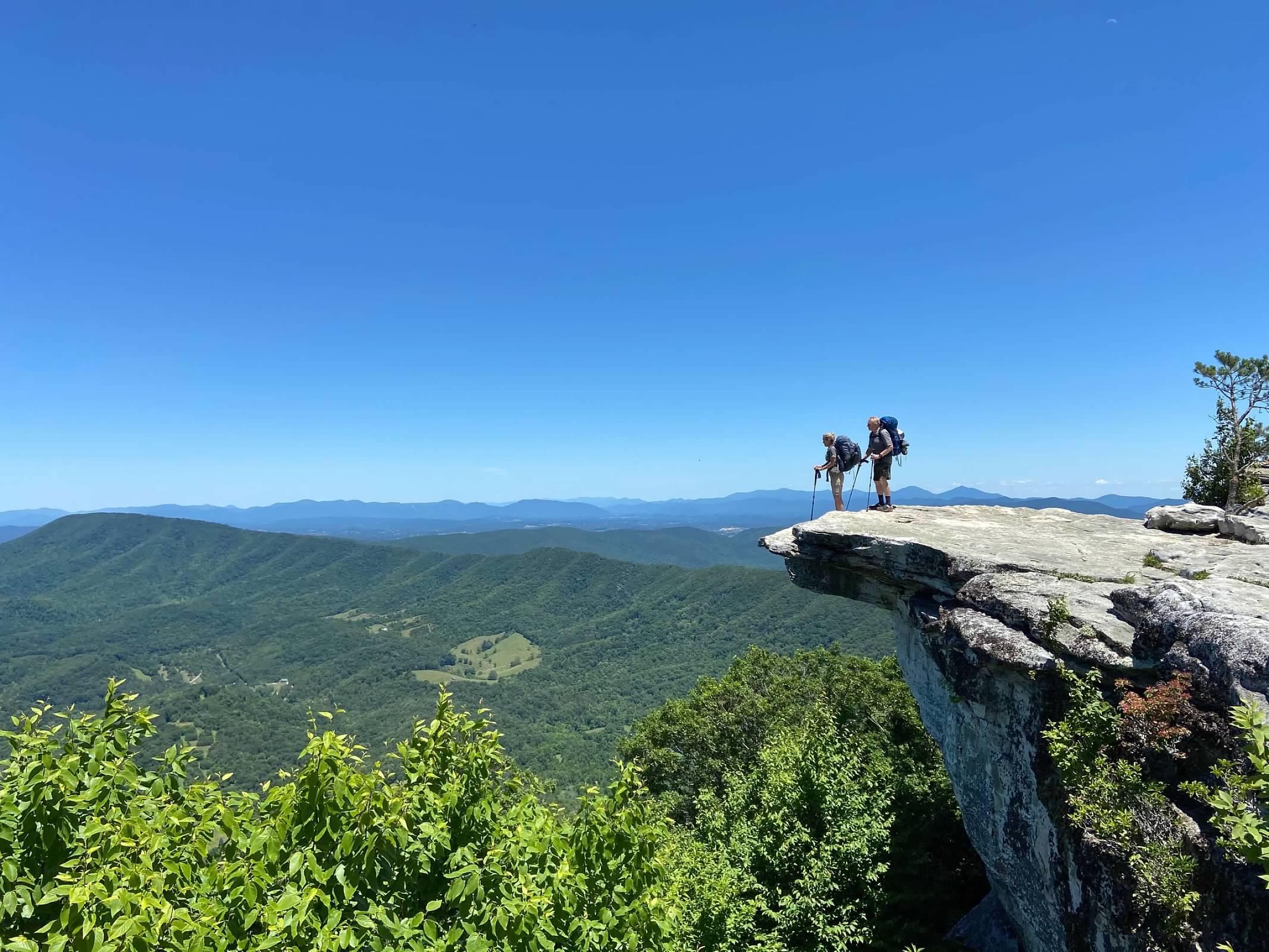 On September 27, Jean accomplished her dream of successfully completing the entire Appalachian Trail. Her husband was there at the end to greet her, as were several of the younger hikers she had met along the way. "They were very excited for me," laughed Bussell, "They said, 'You kept up with us!'" Bussell was very excited for herself as well. "I got to accomplish my dream!" Jean said, "I didn't quit or give up when it got hard. I persevered, and I felt good about that."
Looking back at her time on the trail, Jean spent significant time thinking of those early days spent outdoors camping with her mom, who passed away in 1995, and that fourth grade classroom where this dream began. Jean credits her experiences at Carroll High School for developing her ability to overcome and persevere through challenges. She did not have a study hall, and she remembered not having a lot of downtime in the school day. "Carroll taught me to not give up (and) work hard."
Bussell shared that lesson on dedication with other travelers she met along the trail. When she found fellow thru-hikers getting discouraged or disappointed that their hike schedules weren't going as expected, Jean would tell them, "Put your goals in granite but your plans in sand," with Jean herself being an excellent example of the aphorism she shared. Though she waited many years and navigated through many challenges and obstacles along the way, she was ultimately proud to turn her childhood dream into a reality.
Recent Posts
Archives