Carroll Class of 71 50th Reunion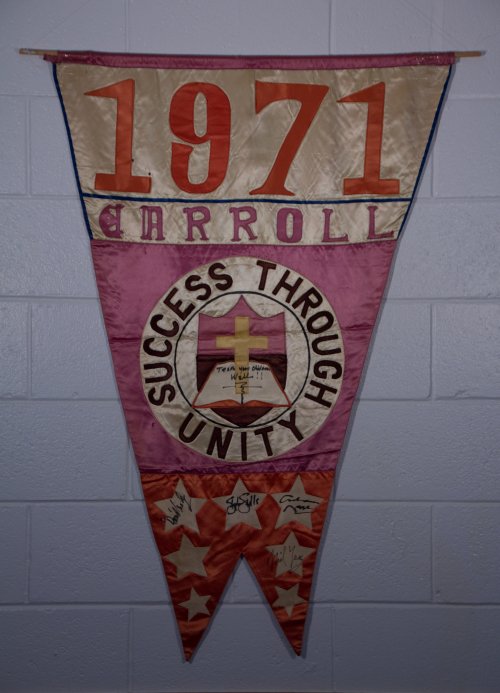 Saturday, August 14th, 2021: Celebration Dinner and Party (Day 2)
$35.00 per person
Presidential Banquet Center
4572 Presidential Way
Kettering, OH 45429
Happy Hour 6pm-7pm
Cash Bar
Dinner 7pm-8pm
Music & Dancing to follow 8pm-11pm
Featuring The Hathaways
(with guest appearances from the original Sunnuva!)
Choice of Main Courses:
Boneless Prime Rib of Beef, rubbed w/rosemary & garlic, served w/au jus.
Almond Crusted Chicken Breast, laced w/cream sauce w/a hint of Dijon mustard.
Salmon fillet, seared &served with a lemon beurre blanc & balsamic glaze.

Above meals include Sunburst Salad, Blend of Seasoned Vegetables, Potatoes Gratin w/ Gruyere Cheese and Herbs, Artisan Breads and Dessert

Vegetarian Option: Grilled Portabello Mushroom with Seasonal Vegetables and Marble Potatoes
Or send Money Order/Check by mail, along with the meal selection, to Cindi Fisher, 1945 Fauber Road, Xenia, OH 45385 no later than July 16th!!!
COVID 19 Regulations: The health and safety of our classmates and their guests are important to us! We will follow the CDC guidelines that are recommended on the dates of the Reunion.