Back to Home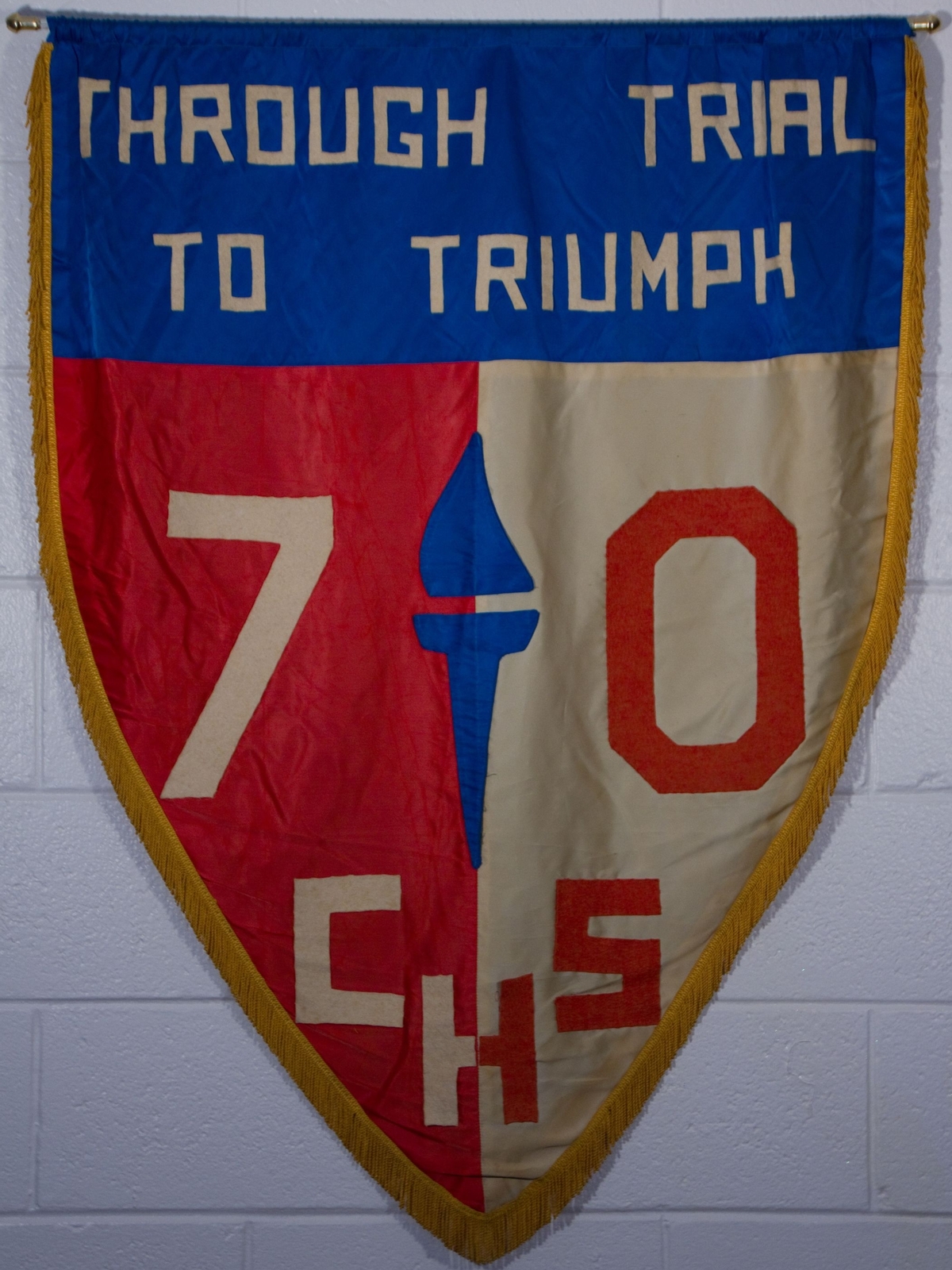 August 5-6, 2022
Class of 1970 is officially celebrating our 50-year reunion:
Beginning June 24th: NEW PRICE of $55.00 per person to attend the Saturday night event! Hope you can join us!
Those classmates who already registered will receive a $15 refund at the reunion.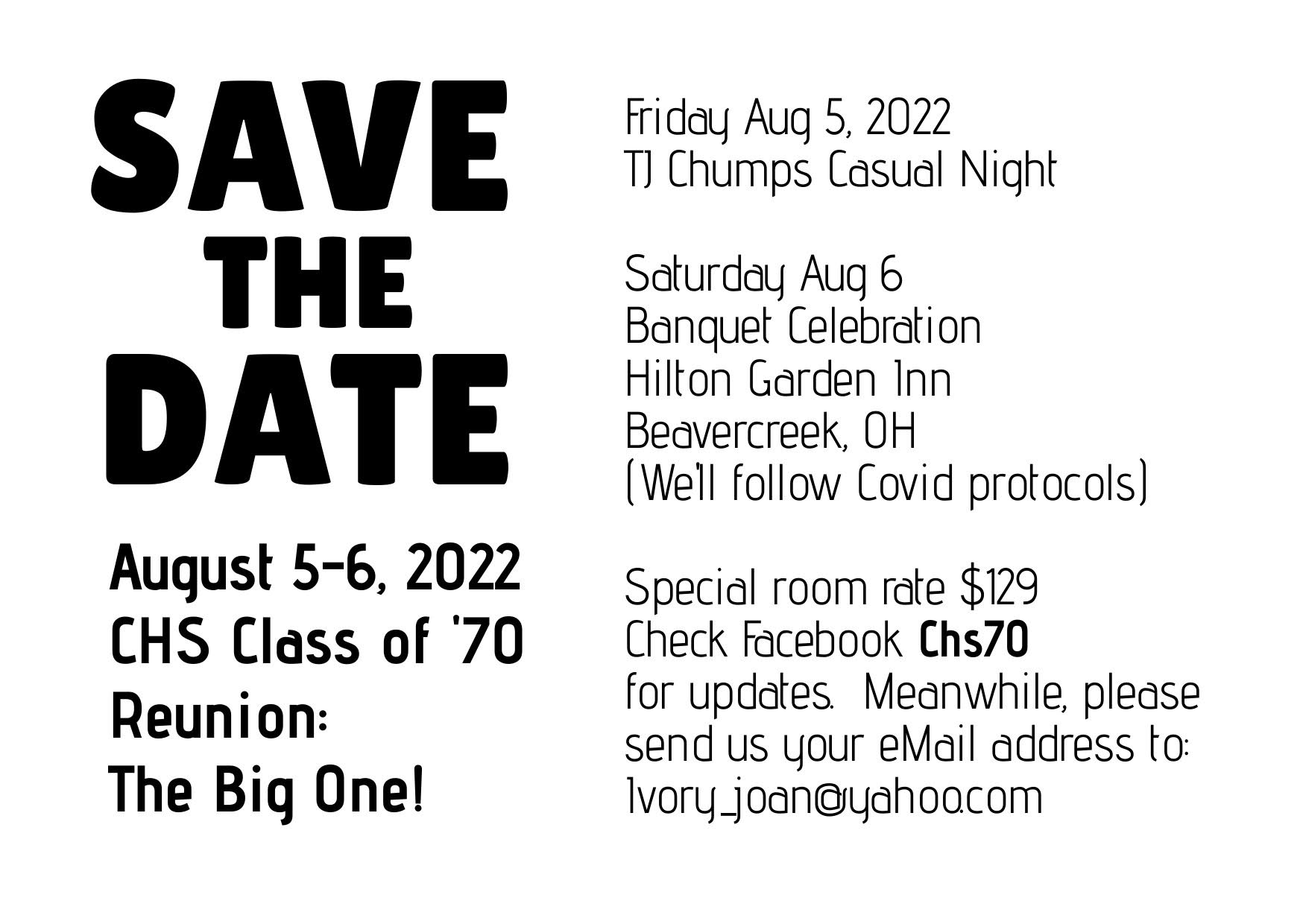 Friday: T.J. Chumps, 6-10 pm
7050 Executive Blvd., Huber Heights, Ohio
No registration necessary (dutch treat)

Saturday: Hilton Garden Inn, 5:30-11 pm
3520 Pentagon Blvd., Beavercreek, Ohio
937-458-2650
Dinner at 7 pm
$55 per person
Saturday Plated Meal Choices (no substitutions or changes are permitted):
Grilled Medium Top Sirloin Steak with Red Wine Bordelaise
Chicken Piccata with White Wine Lemon Caper Sauce
Grilled Cauliflower Steak with Hummus Stuffed Arancini and Romesco Sauce

All Saturday meals include the following:
Fruit, Cheese and Cracker Display during the cocktail hour
Garden Salad with Ranch or Balsamic Dressing
Roasted Potato Medley
Haricot Vert and Roasted Carrots
Blueberry White Chocolate Cobbler Cheesecake with Raspberry Sauce Dessert

Become a Facebook member of Chs 70 and get regular updates about our reunion, as well as what's going on with your classmates!
Please feel free to email us your ideas, suggestions, or questions.
Contact: Joan (Rissinger) Ivory
937-689-8259
We look forward to hearing from you!
The Committee for the 50th Reunion for the Class of 1970
Molly (O'Connell) Barney
Steve Beecroft
John Elking
Mark Ervin
Elaine Hedges
Kathy (Kuntz) Heeb
Joan (Rissinger) Ivory
Bruce Kinder
Steve McCarthy
Ann (Tavender) Reiss
Mike Rice
Bev (Kissell) Rose
Kris (Kessel) Thurman
Debbie (Giust) Vance
Ellen (Randolf) Wright