Voices Ringing
Evelyn Myers '24: Student of the Week April 28, 2022
April 28, 2022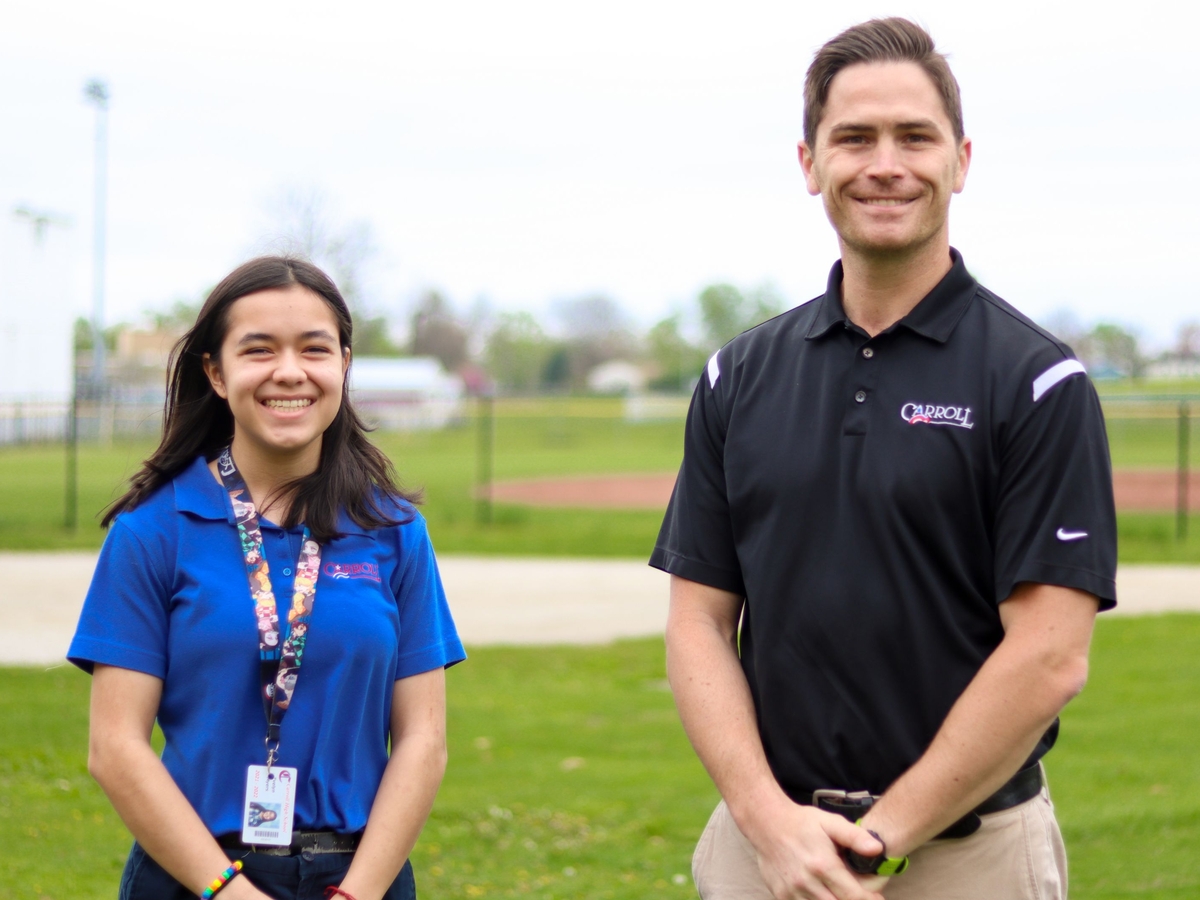 Evelyn Myers '24, Mercy House, with Mr. Aaron West '07
Evelyn's work ethic pushes her to stand out among her peers in her success in the classroom, on stage, and in extra-curricular activities. As a member of Carroll's color guard, Evelyn's performance qualities are captivating and draw you into her performance.

-Mr. Aaron West '07
What activities do you participate in?
I participate in Marching Band and also perform in Winter Guard.
What's your favorite part of being a student at Carroll?
My favorite part of being a student at Carroll is how involved the community is and the many activities the school has to offer. There are so many clubs and sports available for anyone to join.
What should school "do" for you?
School should be a safe place to further your education and also your relationships with others. It should be an area where everyone is comfortable to share their thoughts and learn important life lessons.
What's a lesson you learned when you overcame a difficult obstacle?
I learned the importance of resting when you need to, so you don't break. If things aren't working out the way that you wanted, it is best to take a step back and reevaluate the problem
What's your biggest dream in life?
My biggest dream in life is to become better at viola and art, so I can eventually share what I enjoy with others. Most importantly, I want to have a family with a lot of cats.
How do you like spending your free time?
I enjoy spending time with my cats, reading, listening to music, drawing, playing video games, and making smoothies.