Welcome from the Director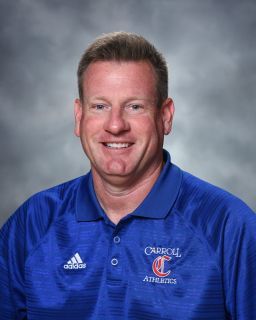 At Archbishop Carroll High School, we are proud of our excellent academic tradition as well as our athletic programs. Our goal is to compete at the highest level while fostering sportsmanship and leadership in our student-athletes. Extracurricular activities provide excellent opportunities to build character. As we prepare tomorrow's leaders, we hope to take advantage of these moments.
Carroll is a proud member of the Great Catholic League. The GCL is recognized among the finest leagues in the nation for its accomplishments in athletics, and more importantly, in the classroom. We are proud to compete against the fine schools in our league and look forward to the challenges of every competition
-Scott Molfenter, Athletic Director
Athletics News
Posts Tagged "track and field"
June 03, 2021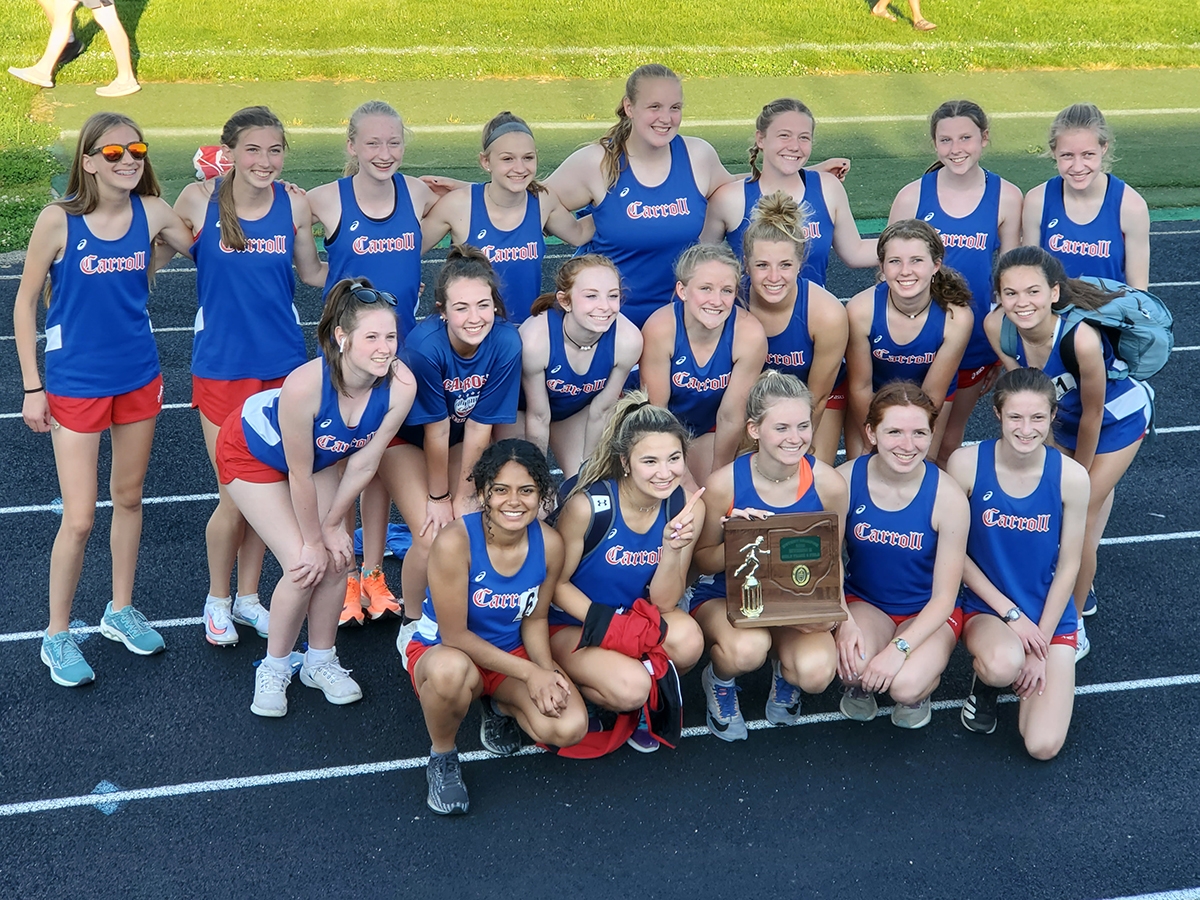 The Carroll Track and Field teams did a great job competing in the Division I (Men) and Division II (Women) Regional Track and Field Championships this past weekend. The Men's and Women's teams combined to qualify to the State Championships in three events. This is the 13th season in a row with at least one State Qualifier for the Carroll Track and Field Program.
Tickets to the State Championships can be purchased online at https://www.ohsaa.org/tickets. Follow along at home with livestream coverage of the entire event as well as live results for the men's events and women's events.
State Qualifiers
Kevin Agnew: 3200m Run - 5th Place (9:22.26)
4x800m Relay (Ava Lickliter, Melanie Hoffman, Trinity Raber, Grace Braun; Alternates Sophia Bruhn, Amy Klingbeil, Maggie Poor, Nataly Duenas-Diaz, Makenzie Lencke) - 4th Place (9:41.13)
4x400m Relay (Meredith Goecke, Ava Lickliter, Melanie Hoffman, Grace Braun; Alternates Lisa Klingbeil, Trinity Raber, Makenzie Lencke) - 2nd Place (4:08.74)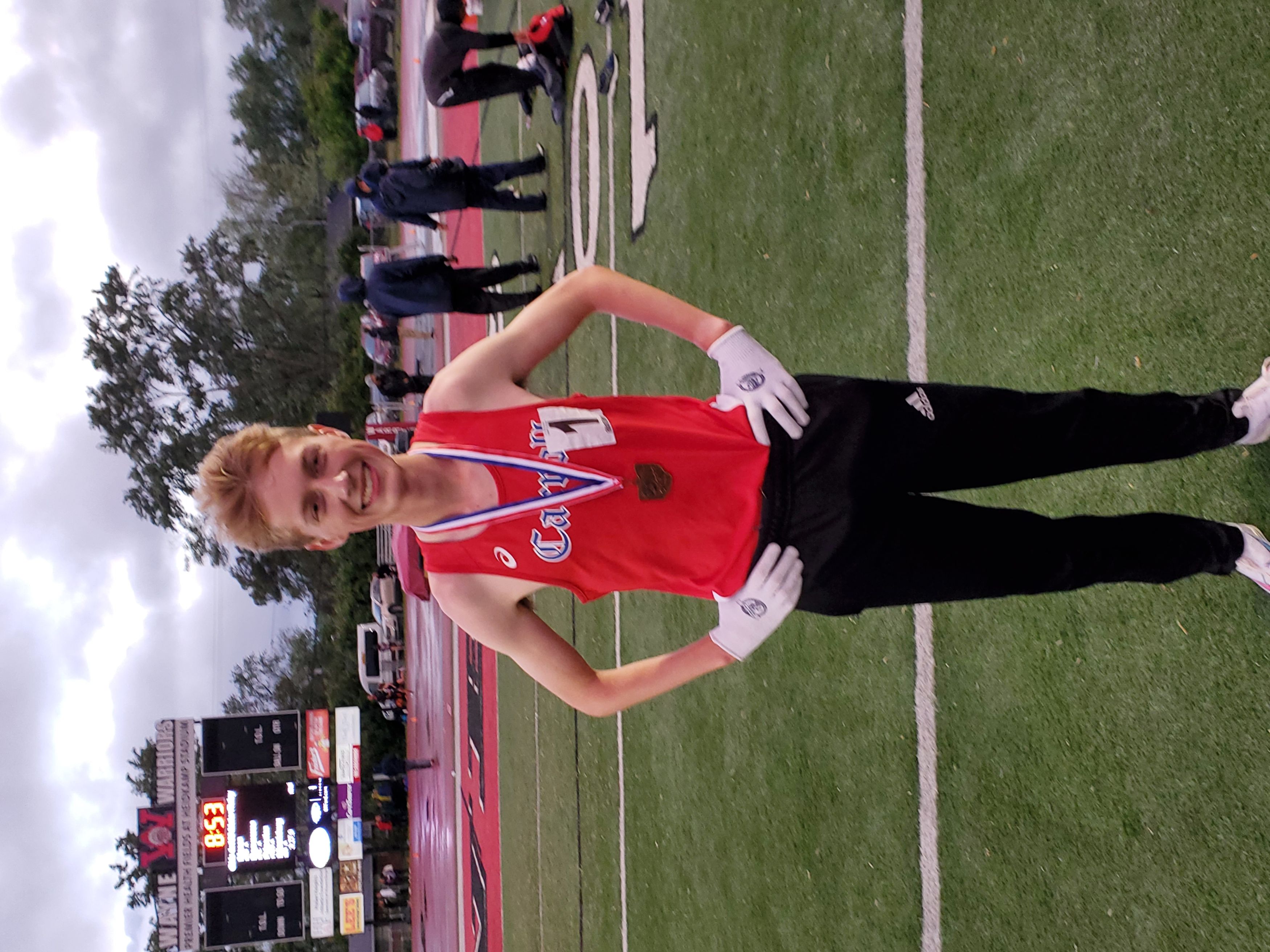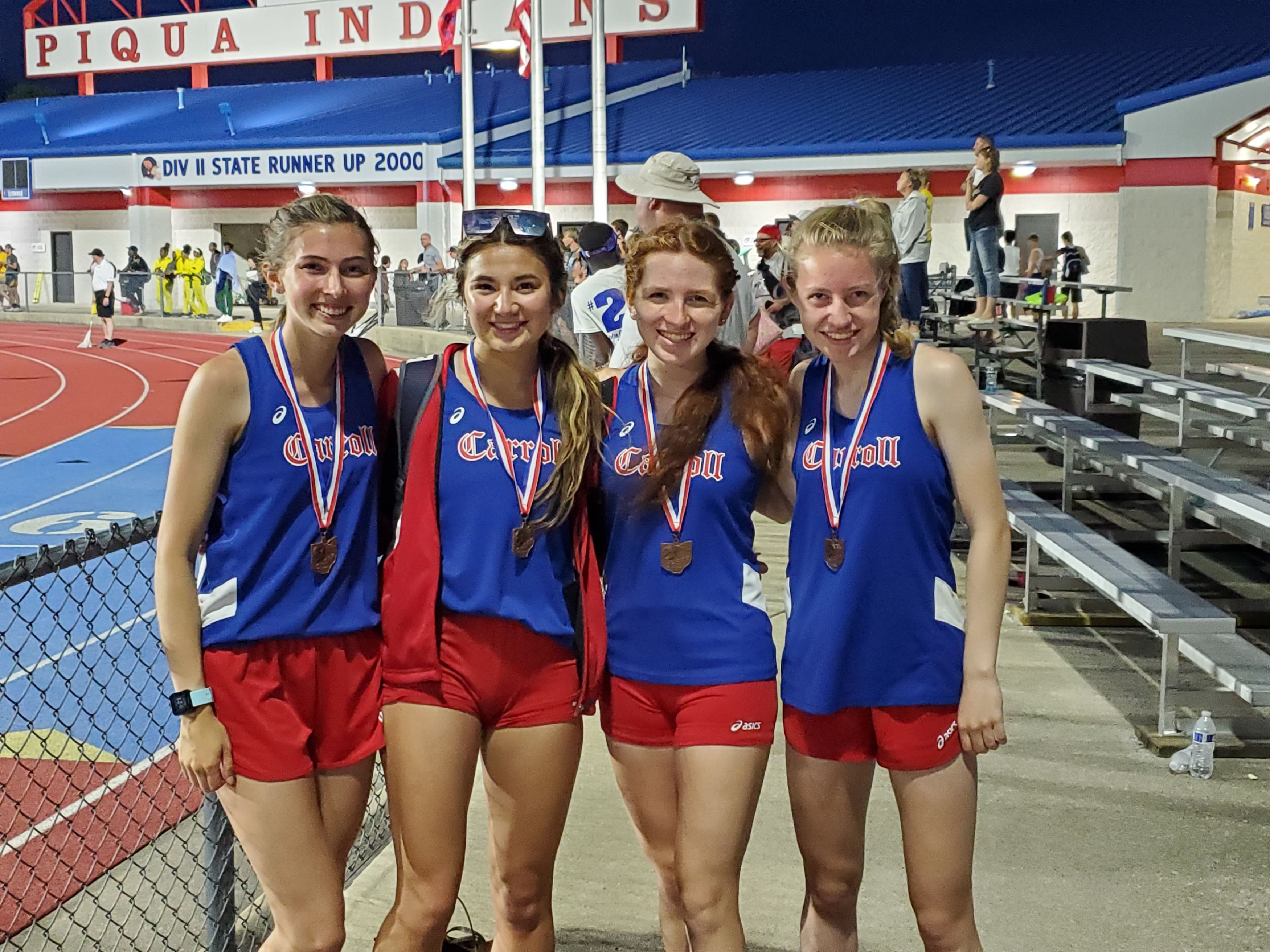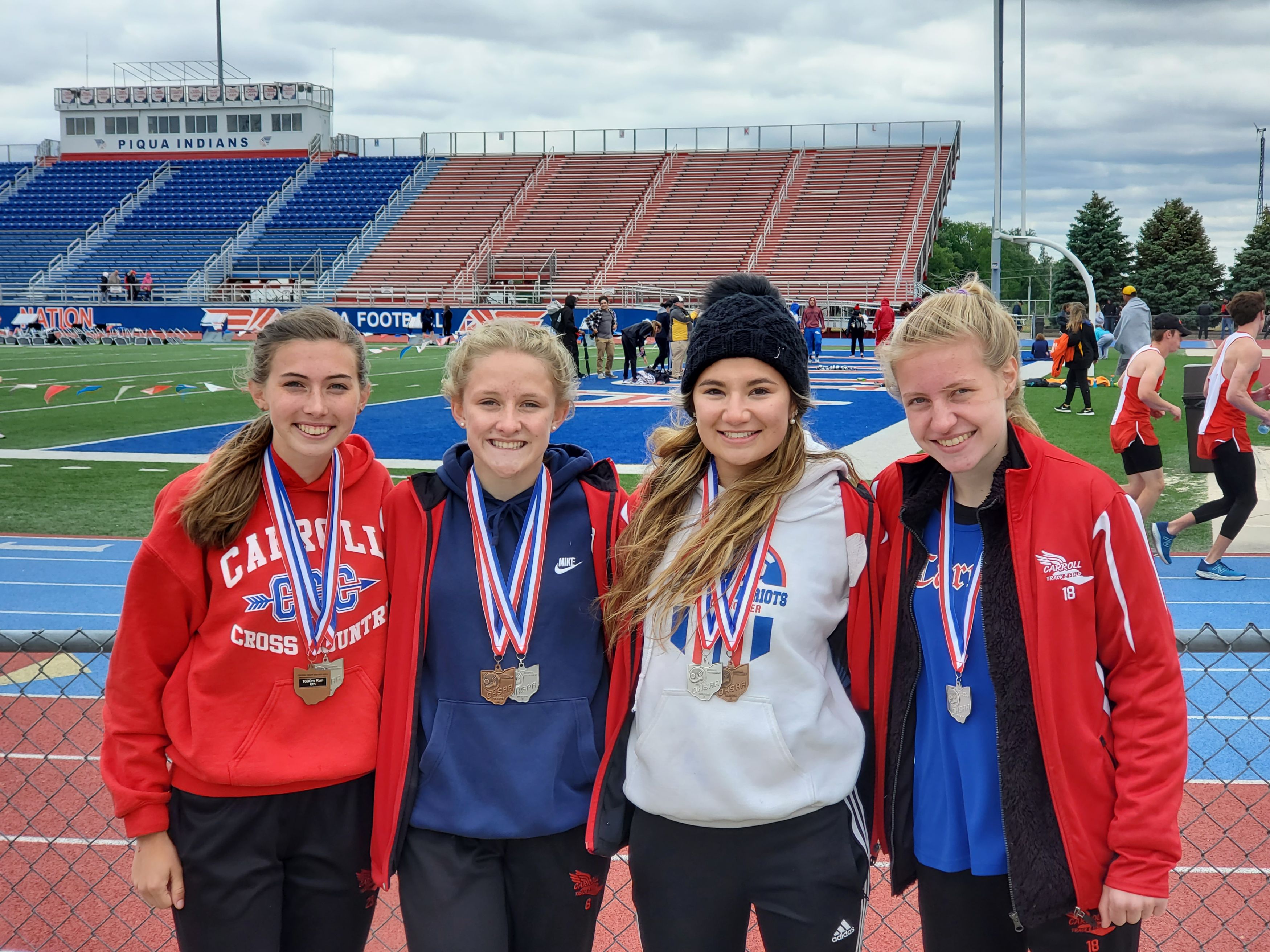 Regional Results
All-Region Honors (For finishing in the top 8 and scored points toward the team total)
Seth Tivakaran: 800m Run - 7th Place (2:00.20)
Cole Ryan: Shot Put - 7th Place (50'4.5")
4x800m Relay (Seth Tivakaran, Jack Agnew, Kevin Agnew, Neil Tivakaran; Alternates Conner Bailey, Logan Arnold, Ryan Donohue, Sammy Deep): 7th Place (7:58.76)
Grace Braun: 1600m Run - 6th Place (5:31.87)
Sophia Bruhn: 3200m Run - 7th Place (11:52.88)
4x200m Relay (Meredith Goecke, Sophie Rieman, Kayleigh George, Ava Lickliter; Alternates: Melanie Hoffman, Erin Murray, Guinivere Bishop, Gabby Green) - 6th Place (1:53.32)
Regional Participants
Cole Ryan: Discus - 10th Place (125'7")
Meredith Goecke: Pole Vault - 11th Place (8'6")
Trinity Raber: 800m Run - 13th Place (2:35.89)
Nataly Duenas-Diaz: 1600m Run - 13th Place (5:54.87)
4x100m Relay (Meredith Goecke, Sophie Reiman, Erin Murray, Kayleigh George; Alternates Melanie Hoffman, Guinivere Bishop, Gabby Green): 12th Place (53.32)