Welcome from the Director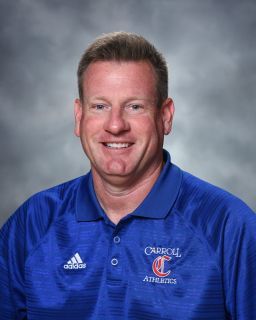 At Archbishop Carroll High School, we are proud of our excellent academic tradition as well as our athletic programs. Our goal is to compete at the highest level while fostering sportsmanship and leadership in our student-athletes. Extracurricular activities provide excellent opportunities to build character. As we prepare tomorrow's leaders, we hope to take advantage of these moments.
Carroll is a proud member of the Great Catholic League. The GCL is recognized among the finest leagues in the nation for its accomplishments in athletics, and more importantly, in the classroom. We are proud to compete against the fine schools in our league and look forward to the challenges of every competition
-Scott Molfenter, Athletic Director
Athletics News
Posts Tagged "Class of 2021"
November 05, 2020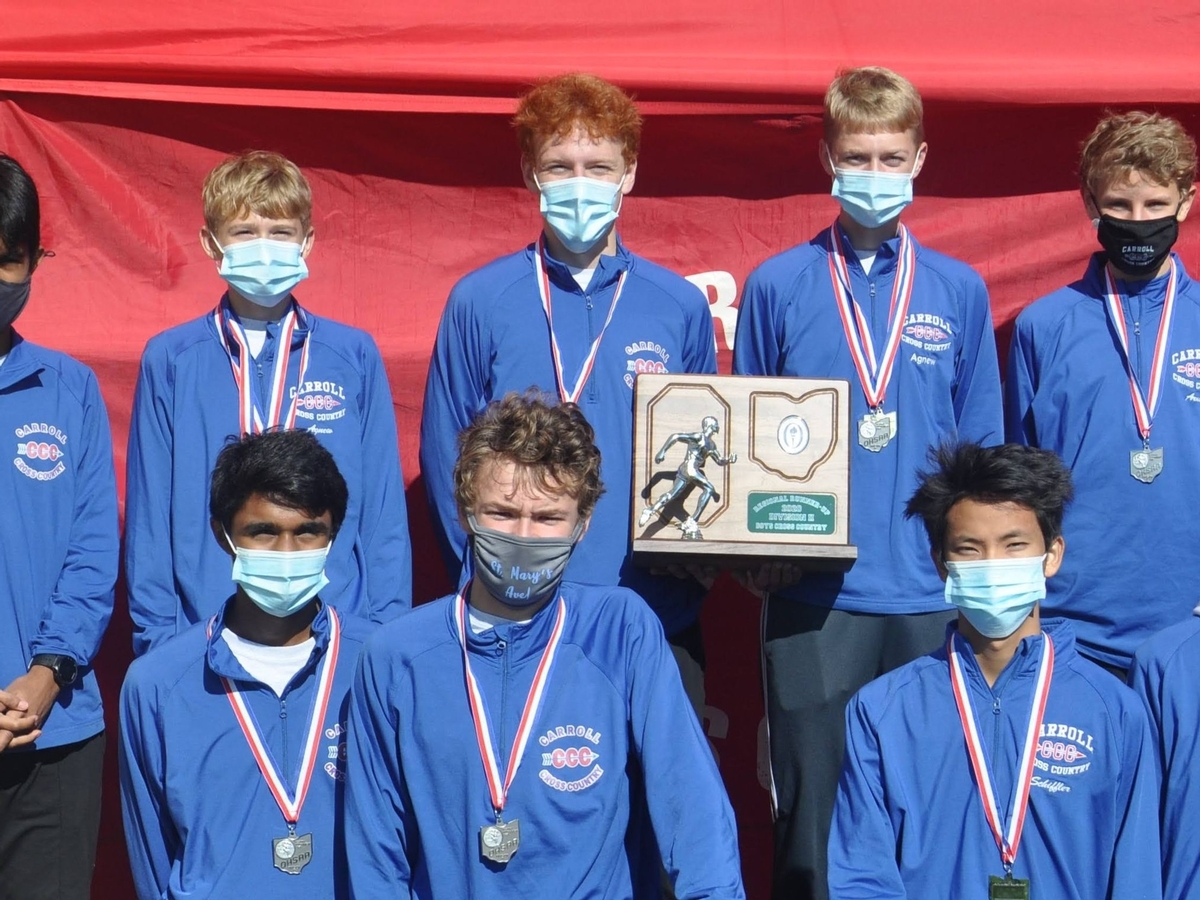 The Carroll Cross Country teams competed in the Division II Regional Championships on October 31st at Troy. Lead by individual champion Kevin Agnew '21, the Patriot men finished as Regional Runners-up, only ten points behind champion Waynesville. There were a total of 13 teams in the race with the top four teams earning a spot in the State Cross Country Championships. This was the 5th time in team history finishing as Regional Runner-Up and 8th time finishing in the top 2 spots. This was also the 15th year out of the last 18 that the men's team has qualified to the State Championships in Division II. It's the 16th men's state qualifying team in Carroll Cross Country history and 22nd overall.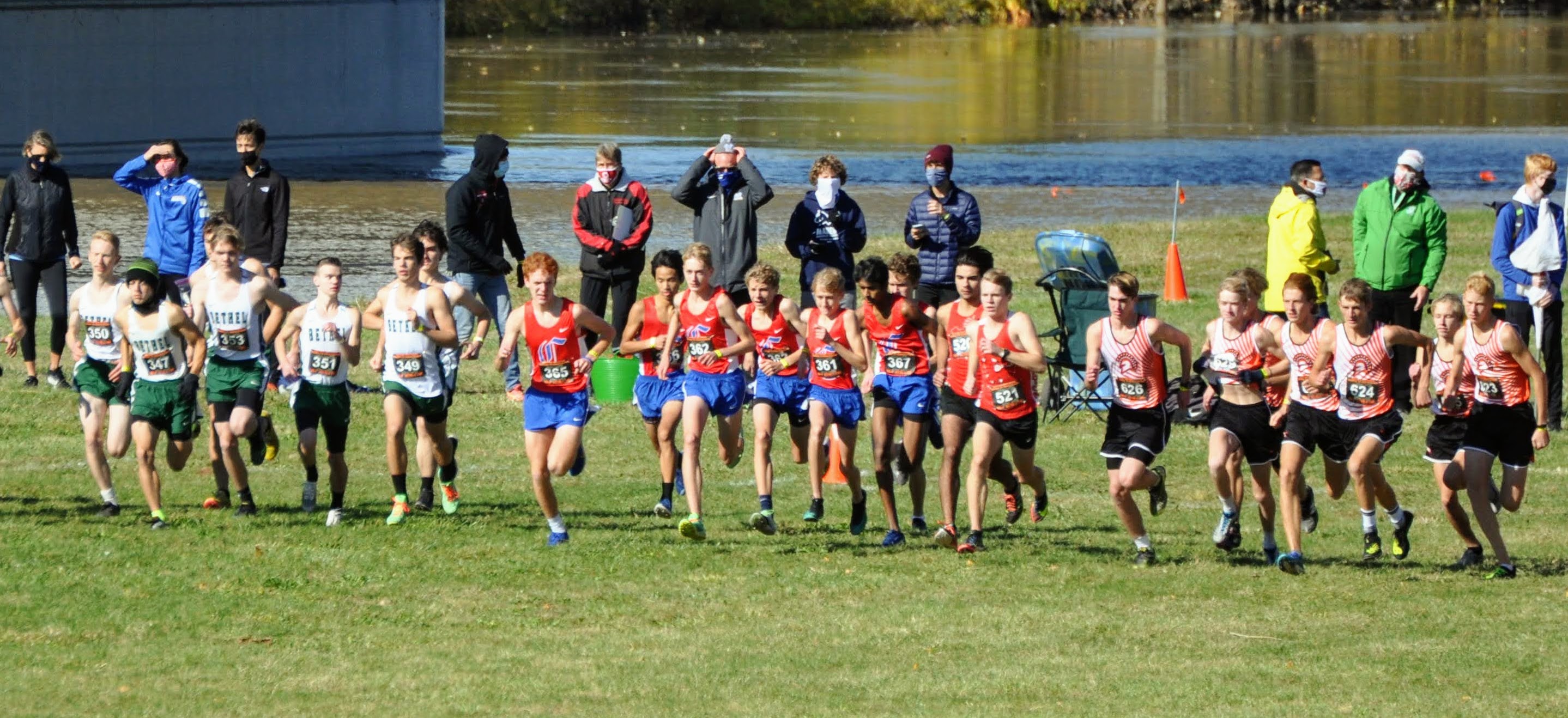 The Patriot men had an outstanding team race with all 7 runners contributing to the team's overall win. Agnew's first place finish (15:50) earned him the individual championship for the second year in a row! Kevin also earned All-Region honors and was an Individual State Qualifier! Kevin is the 3rd Individual Regional Champion in school history (Kevin has won twice and Andrew Trick '09, is the other). Jack Agnew '23 finished in 7th place (16:35) to earn All-Region honors and was an Individual State Qualifier. Rounding out the top 7 were: Drew Maxwell '21 (20th-17:14), Logan Arnold '24 (22nd-17:15), Seth Tivakaran '23 (30th-17:32), Hayden Everding '23 (50th-17:58), and Nathan Schiffler '23 (79th-18:47). The alternates for the Patriots were Michael Duckro '22, Jared Sargent '24, Christian Anguiano '21, Adam Cross '22, and Patrick Sableski '22.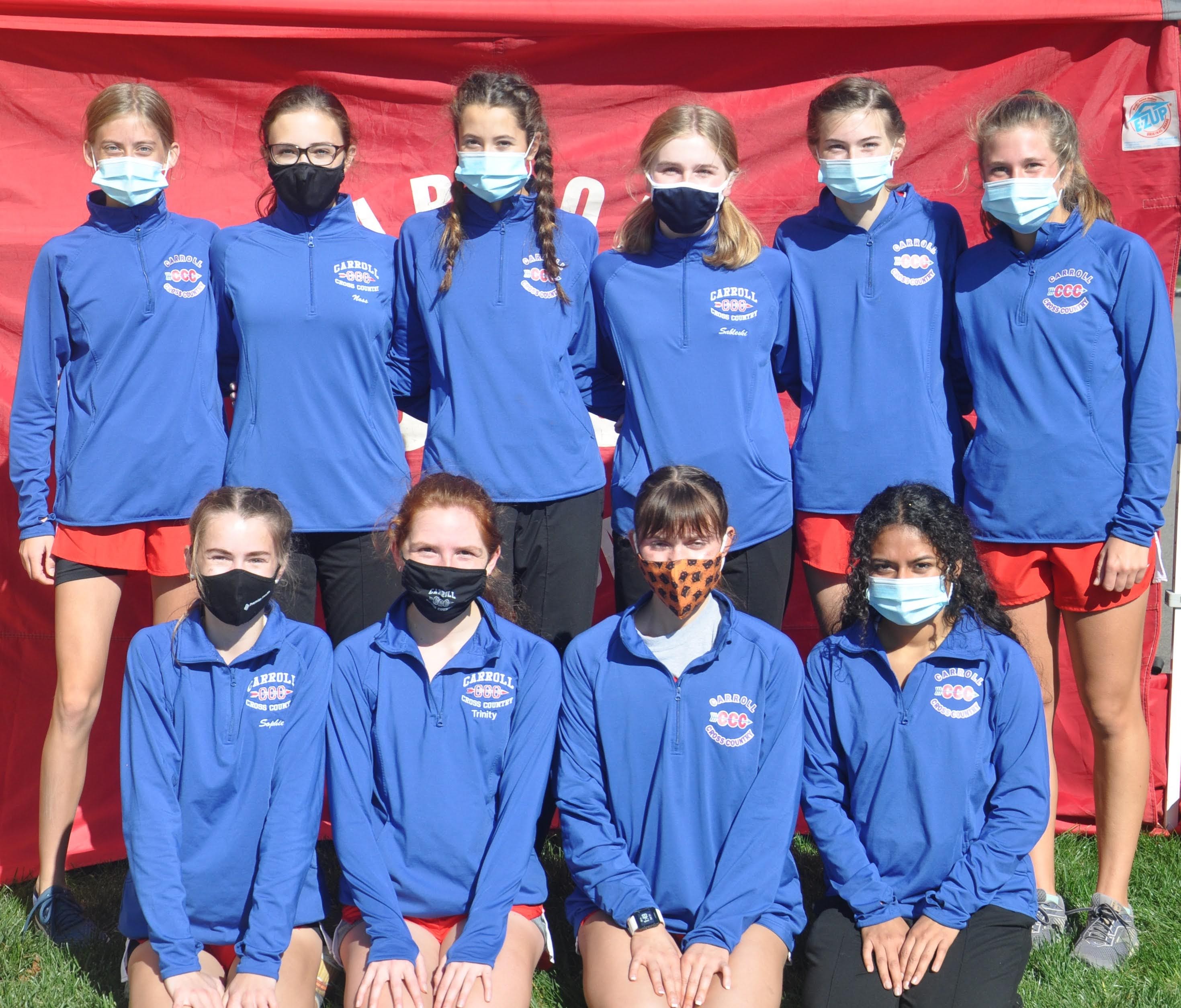 The Carroll women also competed in the Regional Championships and tied for 5th place out of 11 teams. The top 3 teams earned a spot to the State Cross Country Championships, and the Patriots were only 28 points from qualifying with their best team race of the season. They were led by Grace Braun '23 who finished in 15th (20:15) and three spots from being an individual state qualifier! The rest of the top 7 for the ladies were Maggie Poor '24 (21st-20:34), Sarah Ochs '22 (36th-21:13), Sophie Mock '21 (45th-21:26), Nataly Duenas-Diaz '21(55th-21:56), Trinity Raber '21 (70th-22:44), and Madi Werner '21 (77th-23:20). The alternates for Carroll were Abby Noss '23, Hannah Wagner '23, and Nora Sableski '24.
Special shout out to our seniors! This was Kevin's 4th time competing at the Regional Championships and 2nd time qualifying to State. This was Drew's 3rd time competing at the Regional Championships and 2nd time being on a State qualifying team. Trinity has competed at the Regional Championships all 4 years! This was Nataly, Sophie, and Madi's first time competing at the Regional Championships. Full results from the Regional Championships can be found at: http://live.finishtiming.com/meets/202000440/events.
The Carroll men will compete in the D-II State Cross Country Championships this Saturday (November 7) at Fortress Obetz Stadium near Columbus at 12:00 p.m. You can watch a livestream of the event at ohsaa.org by clicking on the "Watch Games Live / Watch Now" NFHS button. Live results of the races can be found at: http://live.finishtiming.com/meets/202000401/events
October 14, 2020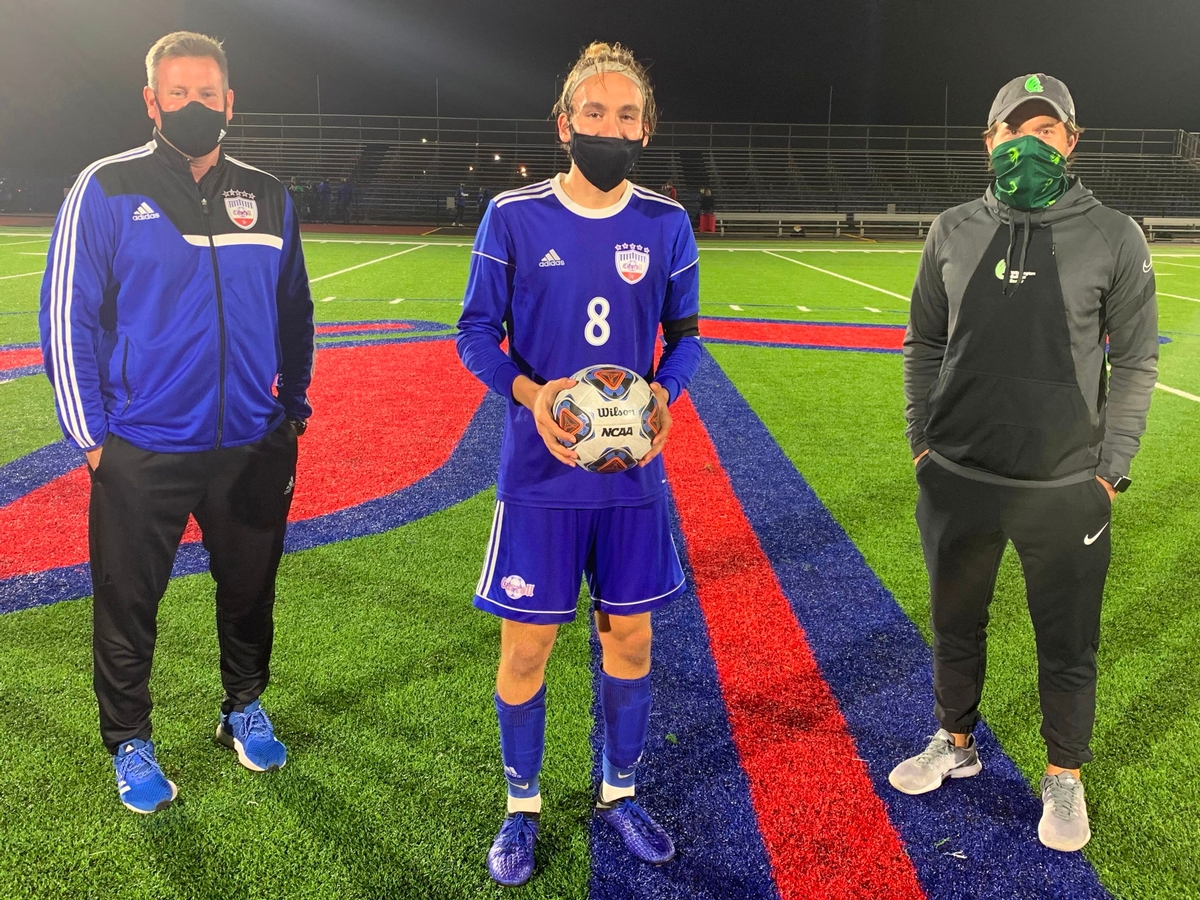 Conner Osterholt's bid to break Carroll High School's career goals record started before he knew anything about Alex Van Der Sluijs. It started well before he first stepped onto the Patriots' soccer field four seasons ago.
In fact, it began about eight years ago in his parents' backyard. That's where Osterholt and his twin brother, Brandon, drilled every day. They dribbled around cones. They practiced passing. They worked on finishing goals. They juggled back and forth. And, in doing so, they helped form a potent – and record-breaking – Patriots scoring attack.
To read the complete story, please visit the Dayton Daily News.