GREECE
One Week in Greece: Athens, Mykonos, and Santorini with Rome Extension

Travel dates: 06/08/24 – 06/16/24
Extension Dates: 06/16/24 – 06/19/24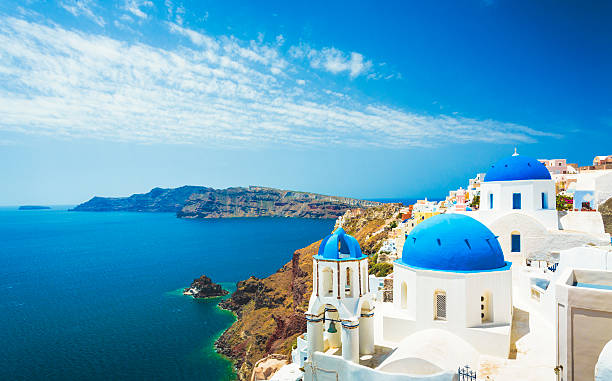 Carroll Alumni Travel Adventures is pleased to offer Carroll alumni and friends a trip to Greece in June 2024. This is a trip planned for adults only. Experience the cobblestone streets, the windmills of Mykonos, the history of the Acropolis in Athens, and the blue domes and black sand beaches of Santorini. There is a three day extension to Rome to visit St. Peter's Basilica and the Vatican. Excursions to the Sistine Chapel, St. Paul's Basilica, and the Catacombs are also available.
Go here to see the day by day itinerary for details regarding meals, entrances included on tour, excursions, and optionals.
There is a limit of 30 adult travelers for this tour. We are traveling with GoAhead Tours, co-hosted by Beth Branum (Carroll Faculty Member) and Gem City Travel (Maria Chilia Snizik '88). Vaccination is currently required for all travelers for this trip (*subject to change based on current protocols). Please contact Maria Snizik at maria@gemcitytravel.com if you have any questions.
Dayton will be the airport of departure, but when booking, you may change this to the airport nearest you. Airfare prices will vary based on the airport of departure. If planning to travel with friends or classmates, sign up at the same time to secure your spots!
Current pricing for early to mid June, 2024 departure:
Deposit: $300 per person at the time of reservation or $99 with the Automatic Payment Plan
Tour price: $3,139
Airfare: $1,645 from Dayton (round trip)
Private Bus Fees:

14 - 20 travelers: $250
21 - 25 travelers: $140
26+ travelers: $0

Risk-Free period: Travelers will be risk free for 60 days of the time of booking – all money paid is 100% refundable
Ready to make your tour a reality? Call your classmates and book together to assure your spots on this amazing tour! When we have a group of at least 15 travelers, we will meet on Zoom to discuss the details of our tour.
Booking Information:
Enroll online:
Enroll by phone: Call Gem City Travel at (937) 350-5920, extension 101, or email maria@gemcitytravel.com.