Posts Tagged "St. Mary's House"
August 10, 2021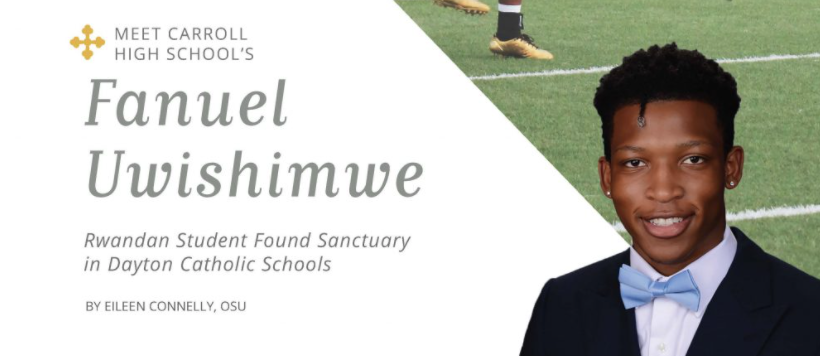 You never know where God will lead you. For Fanuel Uwishimwe, it was a journey from Kigali, Rwanda, to the football field at Carroll High School, from which he was graduated in May.
He made the journey from the East-Central African country to Dayton with family members in 2009 at the age of five. "My dad was already in the United States working, trying to make enough money for the rest of us to come here," Uwishimwe explained.
Because he was so young at the time, his memories of life in Rwanda are limited, but his parents have shared stories about the ethnic strife, civil war, and genocide that ultimately left the country in shambles in 1994. "They've told me about alarms going off, barricading themselves in the house, trying to flee to another country, hoping things would get better," he said. "We're lucky to be here after all of that happened. If things had gone differently, my parents could have been killed."
Editor's Note: This story originally appeared in the August 2021 issues of the Catholic Telegraph. Please click here to read the full story
April 21, 2020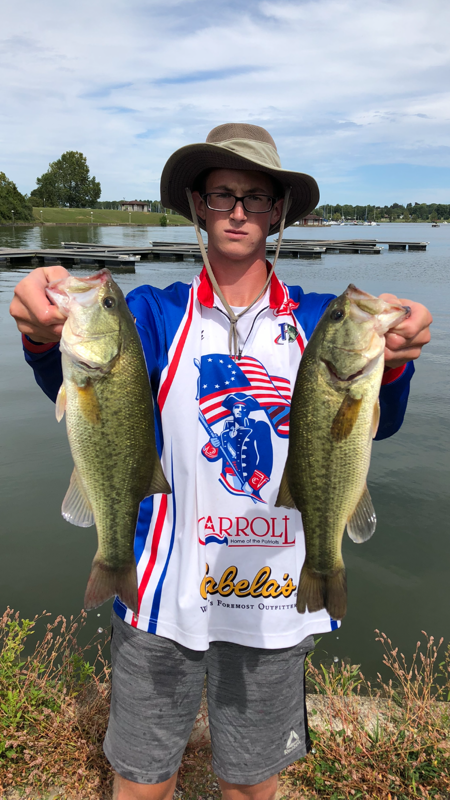 Mitch Johnson '20 is one of two high school seniors in Ohio chosen to represent the Buckeye State on the 2020 Bassmaster All-State Fishing team.
According to the Bass Anglers Sportsman Society (B.A.S.S.), "the students were selected for the honor based on their success in bass tournament competition, academic achievement and leadership in conservation and community service." A panel of judges will choose 12 members of the 49 students who earned all-state honors nationwide for the All-America team. Those students will compete in a one-day Bassmaster All-American High School Bass Tournament held during the 2020 Toyota Bassmaster Texas Fest currently scheduled for June 5-9 on Lake Fork in Quitman, Texas.
Carroll fishing club advisor, head wrestling coach, and Health/Physical Education teacher Jason Ashworth nominated Johnson for the award.
For more information and to see the full list of All-State team members, visit the Bassmaster website.
Recent Posts
Archives