Posts Tagged "Class of 1999"
April 28, 2021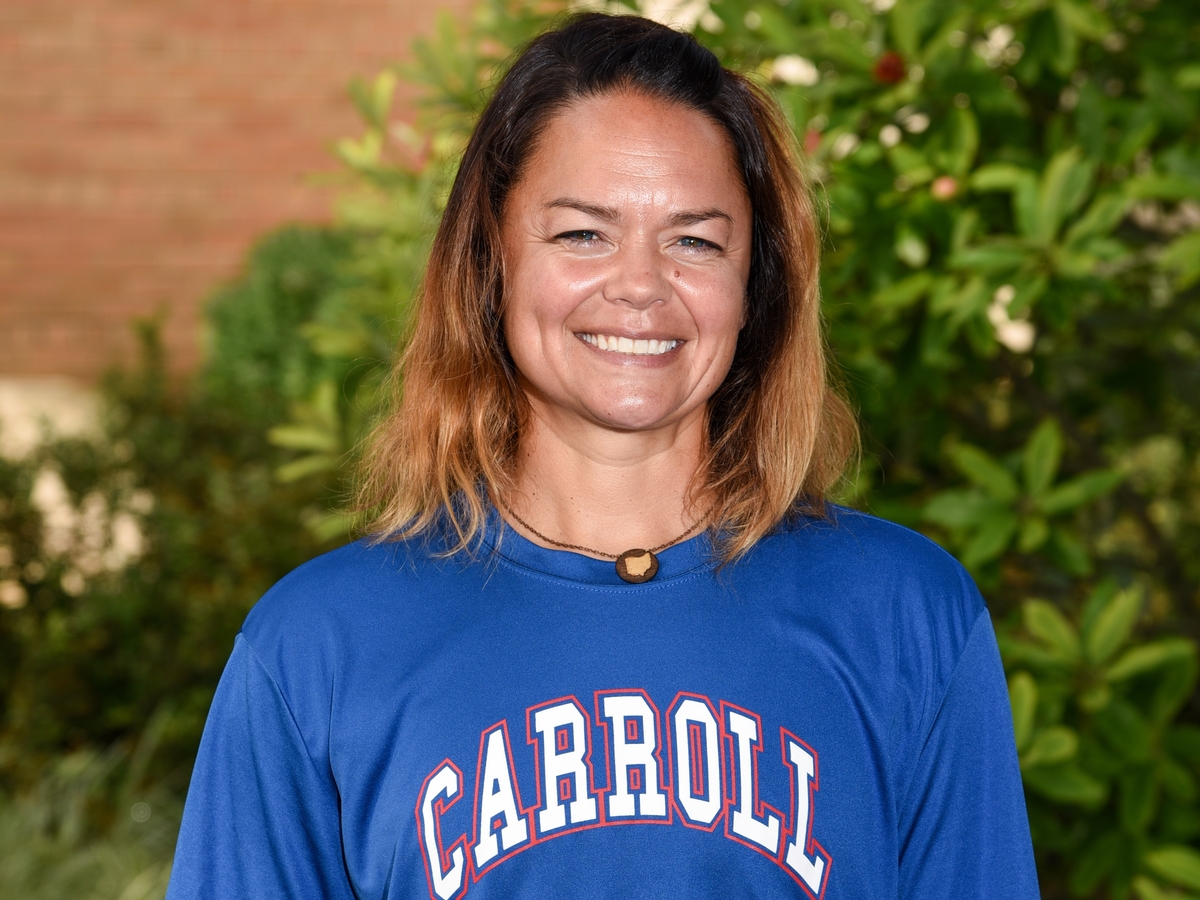 Carroll High School congratulates and thanks Girls' Varsity Soccer Head Coach Sarah (Rogers) Flach '99 as she steps down from the position after a 13-year career. Sarah played for the Patriots in the 1995-98 seasons and served as an assistant and junior varsity coach in the program prior to becoming the varsity head coach in 2008.
Under Sarah's leadership, the Patriots posted an overall record of 138-74-33, including seven 10-win seasons. Sarah led the Patriots to a 52-20-13 record in league play with four league championships as well as a district championship in 2015.
"It was an honor to lead the Carroll program," Flach said. "The Carroll soccer program is part of me. Carroll has an extraordinary community made up of supportive and encouraging families, dedicated staff, and of course, passionate student athletes that made it a joy to coach there. I will miss the fall nights under the Patriot stadium lights. The program has great things ahead, and I can't wait to follow along with its success in the future."
"I have been fortunate to follow Sarah's career as a Carroll Patriot," Carroll Athletic Director Scott Molfenter said. "She was an outstanding competitor and leader in her student athlete days, and the same drive carried over to allow her to become a successful coach. She guided our girls' soccer program with a professional demeanor and her teams responded by playing the game the right way. Her teams found success in a very competitive league and had wonderful moments in the OHSAA tournament. Southwest Ohio is a hotbed for soccer, and Sarah did her part to make sure Carroll High School was part of the conversation. We wish her, and her very supportive family, nothing but the best going forward."
Carroll High School seeks qualified applicants with playing and coaching experience to lead our program for the 2021 season and beyond. Interested applicants can contact Scott Molfenter at smolfenter@carrollhs.org.
Recent Posts
Archives